Clairefontaine - a story written on the finest paper
Situated near the Vosge mountains in the Etival region of France, Clairefontaine was originally established in 1858 as a paper mill and the first stationery products from the mill were sold around 1890. The company owes its longevity to two factors: Firstly, the quality of its paper and secondly, a commitment to consumer satisfaction.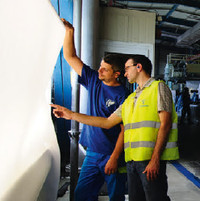 For over 100 years Clairefontaine has been renowned for making the best writing paper in the world. Clairefontaine produces its own paper to ensure its legendary quality. The famous "brushed vellum 90 gsm" paper is highly resistant and opaque, thus preventing the ink from "bleeding", this allows the use of both sides of the paper whether you are using a fountain pen or a pencil. It's superb, yet not glaring whiteness and the satin finish offer a unique platform for easy writing.
Ecology and the environment have played an important part in Clairefontaine's company strategy. All the paper pulp comes from forests certified for their environmental-friendly management. Clairefontaine has been ISO 14001 certified since 2000 meaning it meets all applicable legal and environmental requirements and is committed to a continual improvement policy with regard to its impact on the environment.
Clairefontaine is the only stationer in Europe that produces its own paper for the manufacture of its items (notebooks, pads, sheets etc) They control each step from the wood selection, to the manufacturing process through to the finished item.Because Clairefontaine produces its own paper it can not only guarantee consistent quality, but also control the environmental impact of each stage of the manufacturing process.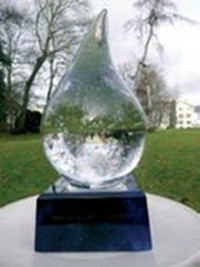 The company has been presented with the prized "Water Trophy" from the French Department of the Environment for its exemplary use of water and its respect for this vital resource. It uses only paper pulp coming from 100% certified forests with an environmental management and has PEFC and FSC chain of custody certification for all production sites using virgin fibres.
View the full range